Laura's Corner
Well, Spring is finally here in Michigan. Of course, we know that spring in Michigan can be 60-degree days but can also mean snow flurries. Either way we know that consistent warm days are on their way!
Easter weekend is the one weekend a year that Creative Passions Retreats and Quilt Shop are absolutely closed. This year, we have decided to take a quick trip to Missouri Star Quilt Company in Hamilton, MO! I was there 8 years ago with my Mom, Judy Piper, and we stayed at their newly-opened retreat center for three days. Now that we are settled into our new quilt shop, I am excited for Michelle, Selena and Tamara to experience the energy of their town and see all their ideas.
Enjoy spring and remember to keep a positive attitude by keeping your face turned to the sun!
Warm wishes,
Laura G
---
Tamara's Tidbits
Hello friends!

If you take advantage of early arrival, you have the option of paying the $30 fee ahead of time, or when you get here. If you decide to pay by check or cash when you get here, we have black comments/suggestions/payments boxes for you to drop them in. These boxes are locked so you don't have to worry about leaving your payments in them. We check them weekly.

Please note that our boxes have a slot in the top for you to drop your payments and notes in. Funny story, we have been finding really old notes and checks in the front part of the box, which is meant to hold paper and envelopes. Please put them in the correct slot so that we can collect them in a timely manner.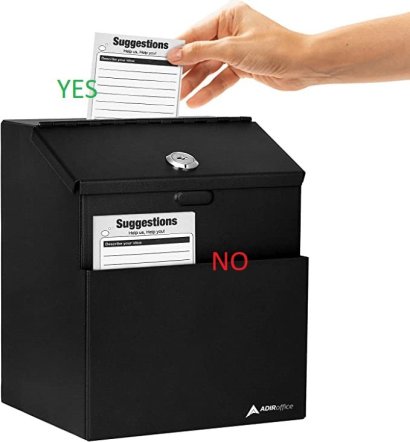 ---
Selena's Scoop
Spring is in the air or at least today, the rain is in the air. However, the days are getting longer and we're getting closer to warmer weather, which frankly, I'm ready for. With Spring comes Easter, Memorial Day and Summer get togethers. I love fresh fruit but sometimes, you just need something quick and easy to take as a side dish. This dish will be a crowd pleaser and is super quick to whip up and you can use any fruit you have on hand, however, canned pineapple and mandarin oranges are a must.
1 can pineapple chunks-undrained
2 cans mandarin oranges-drained
1 banana sliced
Chopped strawberries
Sliced grapes
1 box Vanilla Jell-O pudding-unprepared
In a bowl, combine all of your fruits, I like to wait on the banana until just before serving. Add the powdered pudding to your bowl and stir until well mixed. The juice from your pineapple will combine with the Jell-O to create a nice sweet addition to the fruit. Refrigerate for at least 30 minutes and serve.
---
Michelle's Material
Our new quarterly Mystery boxes have been released! Get them before they are gone! We have both our Mini and regular mystery boxes available in store and on our website HERE.

We have been getting lots of new fabric lines in the shop this month! We have our newest Moda line, Sunnyside by Camille Roskelley, found on our website HERE.

We also have a black and white line, Bianco E Nero from QT Fabrics that comes with a beautiful kit! Found HERE.
Don't forget that the last Friday of every month we have our Fat Quarter Friday sale. It is in store only so stop in and see us April 28th to receive 20% off of our fat quarter bundles or build your own bundle of 15 fat quarters or more.
---
Quilt Shop and Office Easter Hours


Quilt shop open ONLY Tuesday, Wednesday, and Thursday 11am to 5pm
Retreat office open ONLY Mon, Tues, Wed and Thurs 9am to 4pm
---
Retreat Reservations & Availability
If you are ever looking for a last minute spot for yourself and a few friends, you can always call us at 989-845-2159 to see if we can find you a spot with groups that haven't filled up a location.

Here's our upcoming availability:
April 10-13
3B - 4 spots
Suites B & C - 4 spots each

April 17-20
2B - 4 spots
3B - 4 spots
Suite A - 4 spots

April 24-27
CP3 - 12 spots

May 1-4
3B - 4 spots
16 Person Area - 16 spots

May 5-7
24 Person Area - 24 spots

May 12-14 (Mother's Day Weekend)
CP1 - 13 spots
CP2 - 24 spots
24 Person Area - 24 spots
Suite C - 4 spots

May 15-18
2B - 4 spots
3B - 4 spots

May 22-25
2B - 4 spots
3B - 4 spots


---