Bio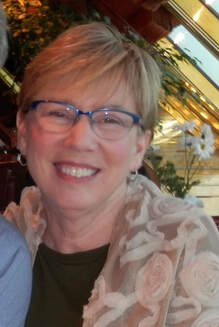 "I presently live in Gladwin Michigan moving north from Waterford, Michigan. After retiring from Oakland County Sheriff's Dept. with 32years on the job, my escape from a job that was sometimes stressful was creating works of art as I believed them to be. I enjoyed many forms of art; oil, pastel, watercolor, stained glass, photography and always in the back of my mind I hoped to make a quilt someday. Saving pictures, torn from magazines, in a folder for the day I would make my first quilt, well time just passed, my stack got bigger. I started quilting in 2008 when I was invited to a quilt retreat with friends who were avid quilters. I enjoyed the process so much I was now ready to start my quilting venture. In 2009 I retired and now it was time to settle on one or two art forms mainly because I was moving to a smaller work space. Little did I know the quilting requires a lot of space as it grows, and I mean it grows.
I discovered you could print photos on fabric using an ink jet printer which lead me into the art quilting world. I have always used many of my photos as inspiration for my paintings and now using them for quilts led me further into printing my own fabric, using the computer to transform the photos and finding on-line fabric printing companies for larger prints. As always, the first attempts did not quite live up to my original plan, but I kept experimenting, reading book, honing my skills, and taking classes from quilt artists I admire. There are so many resources out there my mind just swims with ideas.
With the success of my latest quilt "Stick with me Kid" I have been asked to do Trunk shows locally in Mi. and teach classes, a new adventure for me. I love sharing what I have learned and what works or does not work. I am very involved with my local quilt guild where I am the activities coordinator and I am treasurer of the Gladwin Area Artist guild. I am on the board of the Gladwin Youth Arts Alliance which promotes and supports the arts in the area schools. One thing I have found is my art quilts can cross two artistic worlds, I have entered my quilts in Fine Art shows and have been well received because this is new to most viewers at art shows.
Recent awards
Honorable Mention AQS Syracuse, N.Y, 2014 for "Wool Works" mixed media art quilt

Shipshewana Quilt Festival 2015 2nd place "Along the Fence Line" & 2016 2nd place "The End Of A Season" both Small Wall Quilt category

Art Quilt "Stick With Me Kid" entered AQS Grand Rapids Viewer's Choice 2015

AQS Chattanooga TN 3rd place 2015, AQS Lancaster PA Best Wall Quilt 2017, and Juried into Spring Paducah 2017. This quilt was published in the 2017 AQS daily calendar.

Art Quilt "The End of A Season" AQS Grand Rapids 2017 Honorable mention, AQS Lancaster 2018 1st place small wall quilt, and AQS Spring Paducah 1st place pictorial quilts. This quilt has been published in the AQS 2019 yearly calendar.

Art quilt "Canis Latrans" Best in show 2018 Gladwin Area Artist Guild annual art show